Runit Doesn't Make You Wait
Retailers don't just need support services during business hours, they need it whenever and wherever problems arise.
Runit is dedicated to providing top-notch support through our 24/7/365 on-shore team of trained technical experts, ready to answer your questions on your schedule.
Receive a call-back instead of holding

Individual support codes on each splash screen make identifying and assisting customers faster and easier

Calls are typically answered in 1 minute or less

73% of calls are resolved in 15 minutes or less
Levels of Support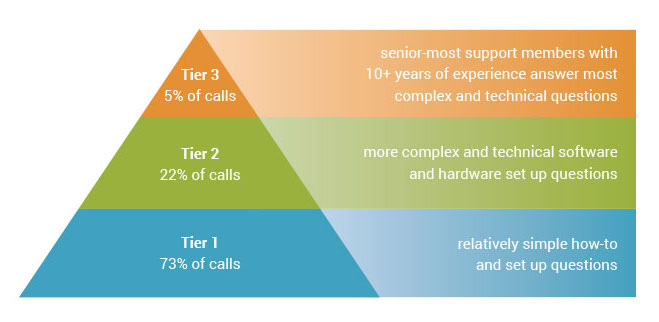 Many of our competitors charge extra for support services. We know that continually supporting our customers is an invaluable piece of the solutions we offer.
At Runit, we provide the highest standards of support service at no additional charge.
Furthermore, we document and ticket all inbound incidents, monitoring support trends continually with the goal of eliminating problems that may be unfolding before they can affect any users.
Runit Support Services